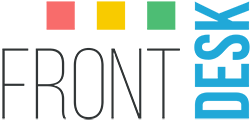 The LobbyGuard Administrative Utility has been replaced by LobbyGuard FrontDesk, the new web interface for LobbyGuard customers. FrontDesk contains all the features of the Administrative Utility as well as a number of exciting new additions with an updated look and feel.
All of your existing data and configuration settings from the LobbyGuard Administrative Utility is available to you in LobbyGuard FrontDesk.
Get Started
Click the green "Sign Up Now" button at the top
Create your new LobbyGuard User Account
Visit the LobbyGuard Training Center to learn more about LobbyGuard FrontDesk
If you need help, please contact the LobbyGuard HelpDesk for assistance.